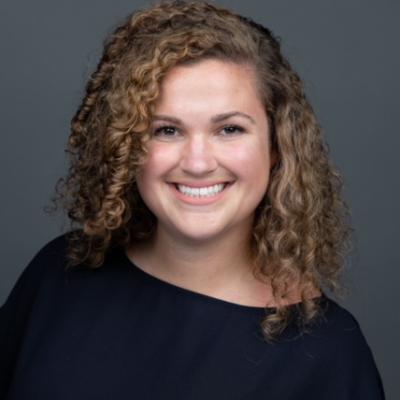 Biography

My research focuses on developing tandem mass spectrometry (MS/MS) techniques for the structural characterization of glycosaminoglycans (GAGs). This involves using MS/MS techniques that have been successful for other sample types on GAG samples, and trying to advance the MS/MS techniques that have already been shown as a useful tool for the analysis of GAG samples. 
Education

Education:

Analytical Chemistry, PhD program, UGA (in progress)

BA, Chemistry and Biology, Assumption College, 2015
Research

Research Interests:

Instrumentation, mass spectrometry, carbohydrates, proteoglycans, glycosaminoglycans, FT-ICR MS, tandem mass spectrometry (MS/MS), electron detachment dissociation (EDD), collision induced dissociation (CID), negative electron transfer dissociation (NETD)     
Selected Publications

Selected Publications:

Duan, J., Pepi, L., Amster, I. J. (2019). A Scoring Algorithm for the Automated Analysis of Glycosaminoglycan MS/MS Data. Journal of the American Society of Mass Spectrometry, 30(12) 

Lu, W., Zong, C., Chopra, P., Pepi, L. E., Xu, Y., Amster, I. J.,Liu, J., Boons, G. -J. (2018). Controlled Chemoenzymatic Synthesis of Heparan Sulfate Oligosaccharides. Angewandte Chemie International Edition, 57(19), 5340-5344. 

Agyekum, I., Pepi, L., Yu, Y., Li, J., Yan, L., Linhardt, R. J.,Chen, S., Amster, I. J. (2018). Structural elucidation of fucosylated chondroitin sulfates from sea cucumber using FTICR-MS/MS. European Journal of Mass Spectrometry, 24(1), 157-167.